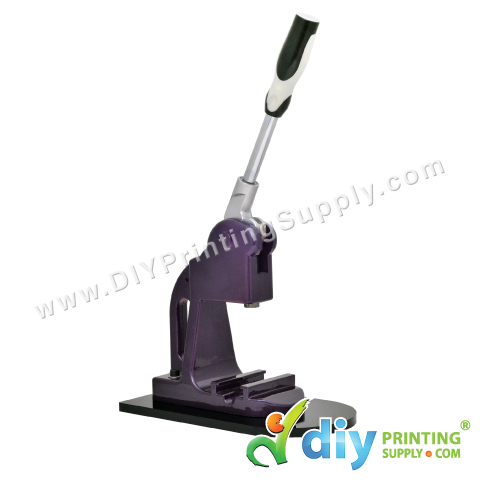 Hottest button badge machine by DIYPrintingSupply is the a machine that YOU must have if you're entering button badge making business.
This machine is manual and practical quick-change mechanism for the production of various buttons and pins.
You may choose your different button badge shapes and sizes such as Round 58mm, 44mm, 32mm, 25mm and Oval (57mm x 45mm).  The amazing part is button badge machine by DIYPrintingSupply are able to produce 200 button badges per hour continuously. WOW!!!
For your info, button badge making business is a low cost high profit business (believe it or not, you can get up to 500% profit margin).  Button badge is suitable for promotional activity where most company are interested to buy in higher quantity.  The more they purchase, the more you earn. So, Don't Miss It!!!!
 GET STARTED WITH BUTTON BADGE PRINTING BUSINESS TODAY!!!
CONTACT US NOW!!!

~ Customer Satisfaction is Our Priority ~